Ferrious began life in 1991, a partnership between two friends Jeremy West and Paul Tempest. Initially working in metal, they designed bars, lighting and furniture for the clubs and bars of Manchester. In 1995 they were commissioned to design Lush restaurant on Sackville Street, and from this grew a collection of furniture that was exhibited to great acclaim in London.
Following on from Lush, Ferrious created fewer one-off pieces instead, launching a collection of furniture each year, while continuing to grow the manufacturing facilities. With the realisation that they were manufacturing more than designing, in 2005 Ferrious opened a much larger showroom on Whitworth Street West and began to work with European manufacturers which gave them the freedom to work more extensively in Interior Design. This led to commissions across Europe, America and throughout the UK. 
With the desire to have a more public face, Ferrious took on the present showroom in 2018 and after extensive restoration the new showroom opened in March 2019. Ferrious is still led by Jeremy and Paul and in 2021 it will be 30 years since they first joined forces. With those 30 years of experience, along with an incredible team of talented Interior Designers who live and breathe design, Ferrious will ensure every part of your experience, either long or short, is professional, enjoyable and filled with exceptional knowledge.
How it started and those moments in time.
1989
Paul and Jeremy met at what was then Manchester Polytechnic; Paul was completing a fine art degree and Jeremy starting an interior design degree. For the following three years they worked together on fitting out everything from a bakery to record shops and people's homes, all while completing their degrees.
1991
The recession arrived and they took on their first premises on Hewitt Street in Central Manchester. An exhibition and party brought about the name Ferrious and they completed their first bar design, Grinch on Chapel Walks. Manchester nightlife was booming and Ferrious began to work with interior designers to create lighting, furniture, bars and everything in-between in clubs such as Sankey Soap and Cream.
1995
A commission to design a restaurant called Lush, in Manchester's gay village kick started a new direction in furniture design and manufacture away from one off pieces and Ferrious launched their first collection in 1996 at 100% design in London, following on from this success was the launch at the Milan furniture Fair and then a best of British exhibition in Paris.
1996
A big year as Ferrious moved into its Whitworth Street West premises, at the time a derelict railway arch that needed to become a factory and showroom for the growing furniture manufacture. They also exhibited at their first 100% Design in London.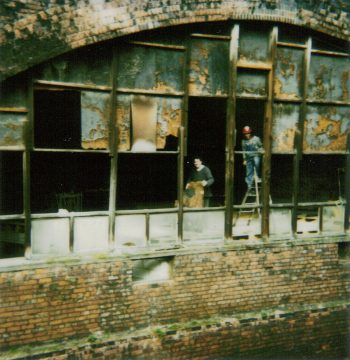 1999
Ferrious began to work with other designers and launched the 850 light by Claire Norcross at 100% design where it won the lighting award and went on to be produced by Habitat under licence and become their biggest ever seller and helped Claire become head of lighting design for Habitat.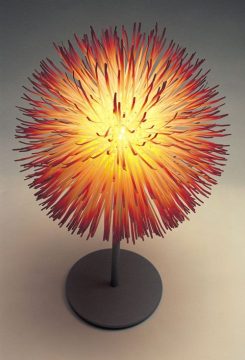 2002
Again at 100% Design to launched what was to become their best selling sofa, a development of Tuk which was launched the previous year. Tuk Two.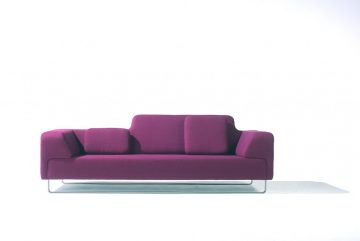 2004
Ferrious were commissioned to design the furniture for the new Home Office headquarters by Terry Farrell Architects. 2004 also saw Ferrious collaborate again with an outside designer, this time the hugely influencial designer Ilse Crawford. Her first furniture and lighting designs were born under the collective name of 36-24-36. The collection was launched at the London Design festival and then shipped to New York to be displayed in the Conran store for ICFF.

2005
The desire to create Manchester's greatest design venue and store was unstoppable and so started the complete renovation of the Whitworth Street premises, bringing on board companies such as Porro, Living Divani, Gubi and Moooi.
2006
Ferrious' largest contract project to date, the corporate hospitality at Chelsea FC and also Private apartments for Roman Abranovich and family.
2007
Ferrious open their kitchen showroom and become the exclusive dealer of Italian kitchen brand Acheo & take a trip to Palm Springs to design a stunning home.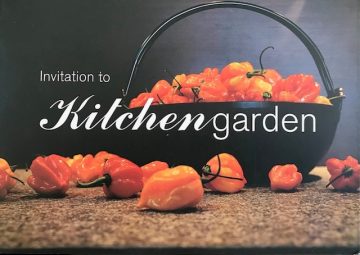 2008
The year of the Midland Hotel, an Urban Splash development with 12 months of planning a chair and design collection for the most iconic of buildings, oh it was all going so well and then September 15th came.

2010
Ferrious worked with Oscar Pinto to create his new fashion store Hervia Bazaar and held the UK's largest exhibtion of Moooi.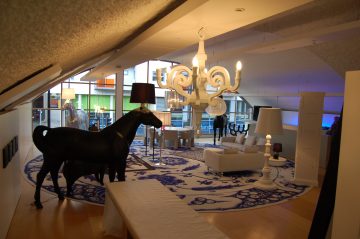 2012
Work starts on designing a new home for a TV director and Producer.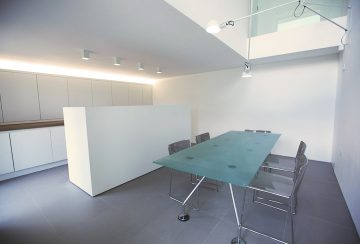 2013
Ferrious won the Living Etc design award at the Northern Design Awards for their contemporary garden room in the Hale conservation area.
2014
At the Northern Design Awards Ferrious were awarded, Best Independent Retailer for their Whitworth Street showroom and also Best Interior Public Space for their work on the MMU Geoffrey Manton building.
2015
Ferrious were  commissioned to design and construct a multi-functional space by Manchester Metropolitan University called Drapers Courtyard.
2016
In collaboration with Claire Brooker, ferrious undertook the complete fit out and design of new offices for Clear Law.
2019
On March 29th we open our new store, after 21 years in Manchester city centre we moved to the most incredible Art Deco building in the centre of Altrincham.
Since its opening, Ferrious showroom has held dedicated exhibitions of some of the leading design brands, shows that had never been seen in the UK before and its drive to bring the world's greatest design to the Northwest continues today.